We're
So Happy
to See You!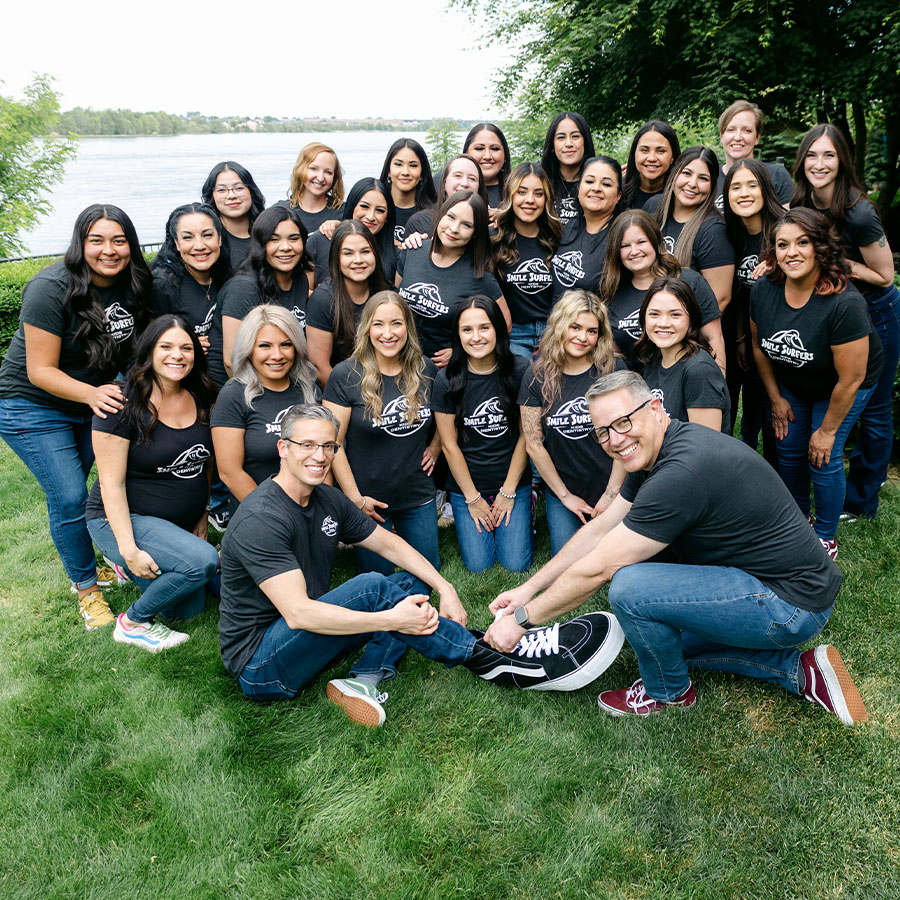 Get to Know Our Pediatric Dentists!
Kennewick's Most Caring Pediatric Dentistry Team
We understand how essential it is to discover a pediatric dentist who your children are relaxed and content with. We've always kept that in mind, and we're so delighted to have you meet our fantastic dentists, who are thrilled to interact with your kiddos! Our dentists are kind, understanding, and always willing to help with any issues you or your your little surfers might have. We 're sure that you and your kiddos will be well cared for!
Meet Our Smile Surfers Dentists!
We know how important it is to find a pediatric dentist who your kids can feel comfortable with. That's why we're happy to introduce you to our wonderful dentists who love working with your little surfers! They're fun, patient, and always ready to answer any questions that you or your kids may have. We're confident that you'll be in good hands!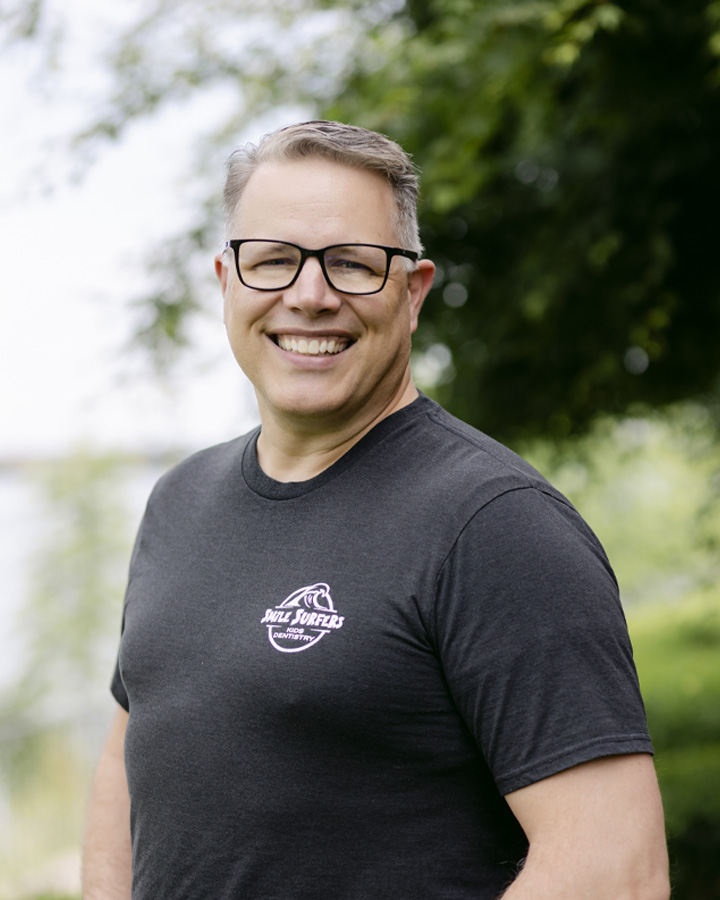 "The best part of dentistry is teaching little surfers to value and care for themselves. If a child is suffering from tooth decay, it's my goal to do everything possible to return him or her to a healthy state."
The greatest part of his day is that he gets to teach kiddos how to love their best selves!
Dr. Hamilton finds it very satisfying to serve the people of the Tri-Cities; getting to provide quality oral healthcare while hearing all of the fascinating stories that our patients and parents have to offer is a joy to him! He enjoys getting to know our patients, but most of all, he loves educating our patients and parents about ways to maintain their oral health.
Education and Continuing Education
In order to become a pediatric dentist, he first attended the University of Puget Sound in Tacoma, where he received a bachelor's degree in natural science. Then he earned his Doctorate of Dental Surgery from the University of Washington School of Dentistry. Later, he served a residency in pediatric dentistry at the University of Maryland in Baltimore.
Although his formal education is complete, he always strives to learn about the latest dental techniques and technologies. By knowing the most comfortable and efficient procedures in his profession, he can provide his patients with the best experiences available, while offering parents the best options available.
Professional Affiliations
As a pediatric dentist, he enjoys the daily interactions with his patients! He always tries to make them feel involved in and enthusiastic about taking care of their teeth. He likes to focus on preventive interventions and enjoy discussing these strategies with little surfers and their families.
He loves finding different ways to connect with his patients, like taking the time to learn about their hobbies and interests. He enjoys singing to his younger patients because they don't care if he's in tune! He'll also never say no to a good game of high five (Up high, down low, too slow Joe!!!). Dr. Hamilton is always eager to serve our Spanish-speaking patients and families. He lived in Ecuador for two years and speaks Spanish fluently!
He and his wife live in Kennewick and are proud to raise their six children in such a wonderful community. In his spare time, he enjoys reading, watching movies, and going to sporting events. He is also taking guitar lessons. His favorite activity, though, is spending time with his family outdoors!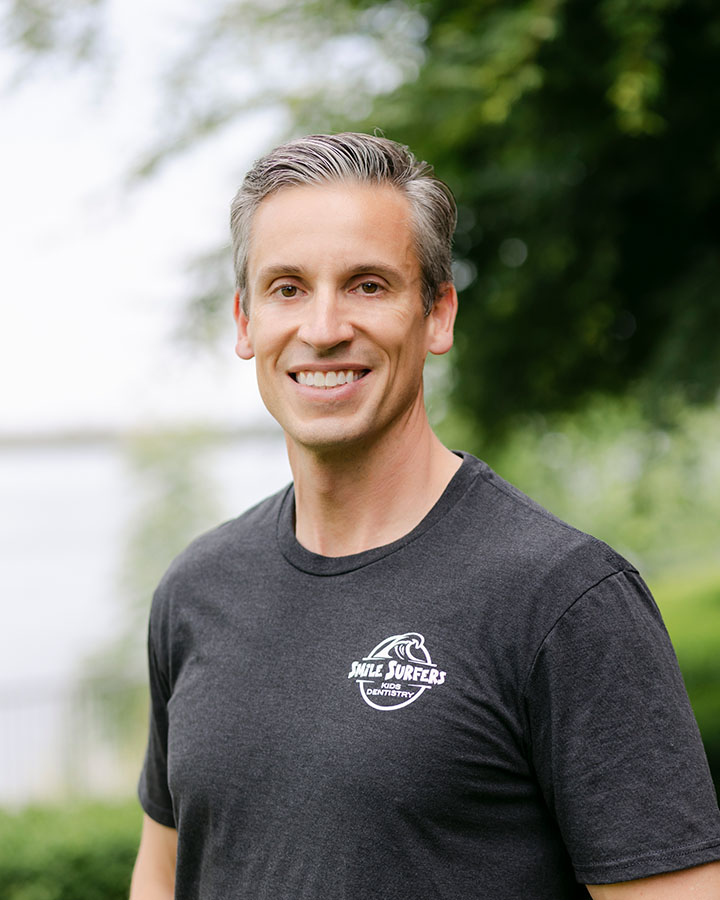 "My number one priority is to have our patients develop a positive dental attitude and maintain optimum oral health for a lifetime!"
His favorite part about working as a pediatric dentist in the Tri-Cities is promoting good oral health!
Dr. Collette enjoys the daily interaction with his patients, which often involves a magic trick or two! His focus is on prevention and education, and he feels that it is incredibly important to be involved with the community in promoting good oral health.
Education and Continuing Education
Dr. Collette and his wife live in the Tri-Cities area, and are grateful to raise their five children here. In his spare time, he enjoys doing various outdoor activities, including skiing, hiking and going to the gym. He also enjoys watching and playing team sports. His all-time favorite pastime, though, is going on vacation with his wonderful family!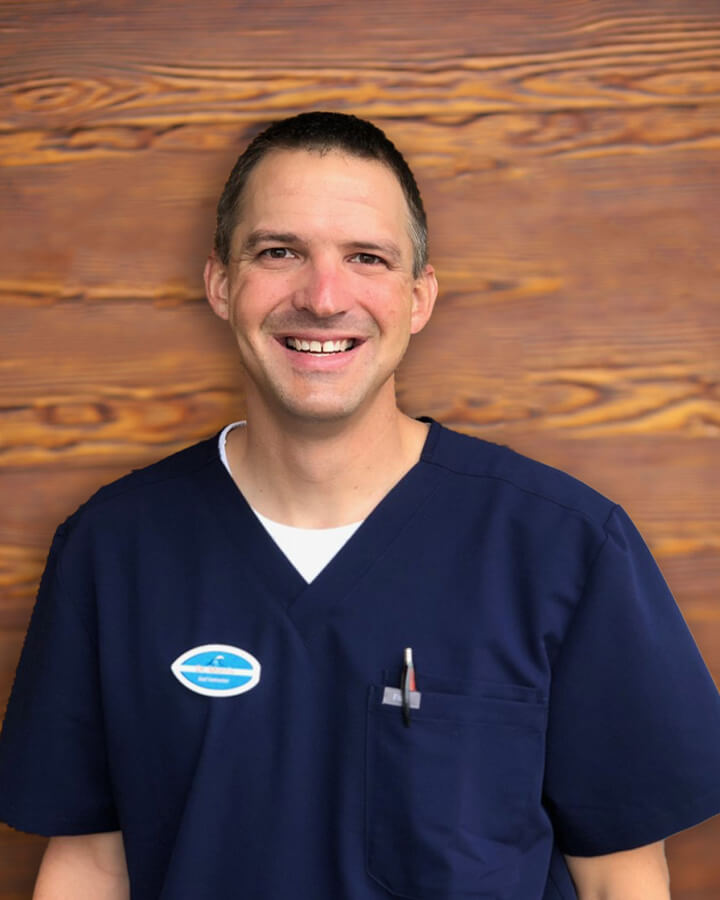 "I love each child's unique personality, and appreciate the challenge of really getting to know each one. In doing so, I also learn how to interact with them in a way that will make them trust me and feel comfortable communicating with me."
He loves making sure that dental visits are a fun and positive experience for little surfers!
For Dr. Morris, the best thing about being a pediatric dentist is having the opportunity to build a solid foundation of oral health that can last a lifetime. As the child's first dentist, we not only have the ability to prevent and treat decay, but we can also make sure that dental visits are seen as a positive, enjoyable experience. Nothing makes him happier than watching a child with unhealthy teeth and a bad attitude towards dentistry return to the office months later with clean, healthy teeth and a bright smile. He strives to ensure that every child, no matter how they start, can end this way.
Dr. Morris also loves teaching the children and their parents about what he knows best: teeth! An important part of his job that he really enjoys is teaching children and their parents how to take care of the child's teeth, so that they have one less thing they need to worry about!
Overall, Dr. Morris is just so happy to be a pediatric dentist. He loves the strength of the children's personalities, the sincerity of their smiles, and the chance that he has to get to know them. He believes that it is a great feeling to work as part of a team where we all strive to ensure that their time with us will help each child to become more confident, friendly, healthy, and happy.
Education and Continuing Education
Dr. Morris loves learning about how pediatric dentists can help children develop healthy, functional mouths, with sparkling teeth that will last for a lifetime. He wants nothing more than for every child to grow up with a healthy smile that will bring confidence to them and warmth to others. As an active member of the American Academy of Pediatric Dentistry, he continues his education on a regular basis in all aspects of pediatric dentistry.
Dr. Morris grew up in Provo, Utah. After living in both Los Angeles and Memphis, he decided to settle down in the Tri-Cities area. He says that he somehow convinced a beautiful, smart, caring redhead named Cheryl to marry him! They now have three amazing children. Dr. Morris loves spending time outside with his family. He is also hopelessly addicted to fly-fishing and can't seem to spend enough time on the water. He loves backpacking, cycling, running, playing golf, softball, and basketball, as well as bird hunting. Most of all, Dr. Morris loves his wife and kids immensely; he takes the responsibility of teaching his children to be hard-working, honest, and considerate individuals very seriously. He strives daily to lead by example.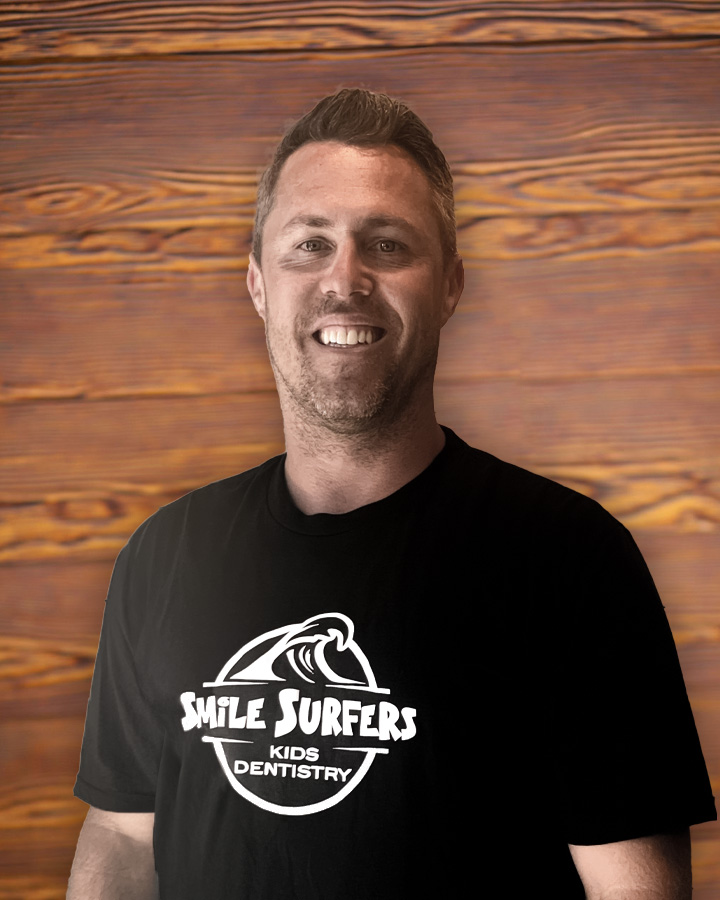 "Getting to know each young patient is not only a challenge I embrace, but a privilege I cherish. By earning their trust and building genuine connections, we create a canvas of comfort where smiles flourish and fears fade away.
His favorite part about working as a pediatric dentist is making kids feel comfortable and overcome their fears.
Dr. Michael Rees, DMD, finds utmost joy in his role as a pediatric dentist, where he takes pride in helping children feel at ease and conquer their dental fears. With a childlike spirit, he connects effortlessly with his young patients, embracing their sense of humor and excitement to create a comforting and relaxed environment during dental visits. Dr. Rees cherishes the opportunity to work with nervous or fearful children, using his compassionate nature to make their dental experiences positive and enjoyable.
Education and Continuing Education
Engaging in his ongoing pursuit of knowledge, Dr. Michael Rees, DMD, actively participates as a member of the esteemed American Academy of Pediatric Dentistry.
Dr. Rees and his wife enjoy spending time with their four busy kids and traveling when they get the chance. He enjoys mountain biking, snowboarding, rock climbing and mountaineering. His goal is to climb four new mountains every year!
Meet the Dental Team at Smile Surfers in Kennewick!
Our team of fantastic dental hygienists, dental assistants, and administrative personnel is another key factor in what makes Smile Surfers so awesome! Thanks to their years of expertise and thorough training, they're well-equipped to look after your little surfers! Also, they're always ready to assist you with scheduling your next appointment and resolving any questions or concerns that you may have.
Front Office Team Members
Administrative Assistant
Dental Assistant
Dental Assistant
Operations
Administrative Assistant
Dental Assistant
Dental Assistant
Operations
Operations Assistant,
Dental Assistant
Administrative Assistant
Operations
Administrative Assistant
Operations
Dental Assistant
Operations